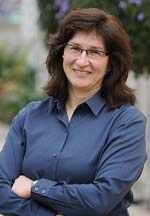 Dr. Maja Krzic
Maja is an Associate Professor of Soil Science with a joint appointment in the Faculty of Land and Food Systems and Faculty of Forestry at UBC. Her current research focuses on development of soil quality indicators for assessing management impacts on grassland soils, forest soil response to severe mechanical disturbance, and soil compaction susceptibility. In her work, Maja integrates research, teaching, and community education through application of information technology. In 2006, she received the UBC Killam Teaching Award for her innovative efforts in teaching.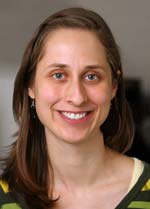 Trudy Naugler, MSc
Trudy is a research technician in the Faculty of Land and Food Systems at UBC. She has been involved in several roles and projects while working in the Soil Water Air Laboratory, most of which have included lots of soil analysis. She has enjoyed the chance to learn more about video and websites during the development of this Virtual Soil Lab tool. Trudy holds a degree in agricultural chemistry from the Nova Scotia Agricultural College, and is a graduate of the Resource Management and Environmental Studies (RMES) program at UBC.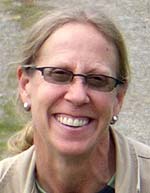 Dr. Sandra Brown
Sandra Brown is a lecturer and research associate in the Faculty of Land and Food Systems. Her academic interests are in the natural and human impacted processes that affect land and water resources available for communities and ecosystems. Her research focuses on land-water-community interactions from a natural sciences perspective, with the goal to link science with decision making, and positively contribute to programs on soils and water resources at multiple scales. Sandra works extensively in land and water resource management in mountain regions both within Canada and Internationally, including Nepal, Bhutan, China, Colombia, Bolivia and Nicaragua.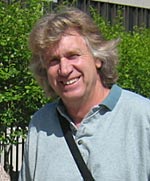 Chris Crowley, MET
Chris is an Instructional Designer/Project Manager for UBC's Centre for Teaching, Learning and Technology. He is involved in the design, development and delivery of online courses and learning resources in a number of subject areas including Soil Science. At UBC, he has also produced and directed some award-winning video productions for the online resources and courses. Chris has a background in agricultural science, film and television studies and educational technology. In his spare time, usually he can be found playing or coaching soccer.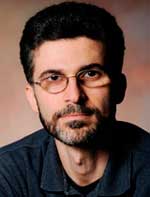 Saeed Dyanatkar
Saeed is the Executive Producer at UBC Studios. He has a background in engineering, photography, film-making and animation. Saeed is the founder of Neev Media and the New Windows Society, a non-profit initiative to promote media literacy in Canada and he is the associate publisher of The Source/La Source newspaper.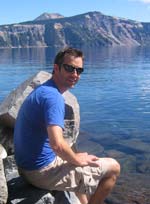 Nick Grant, MSc
Over the past fifteen years, Nick has worked on problems relating to the global carbon cycle and greenhouse gas emissions as a volunteer, graduate researcher, consultant and scientist. In particular, he has applied leading edge geochemical techniques to the study the production, transport and fate of greenhouse gases produced in marine and terrestrial environments. Nick joined the UBC Biometeorology and Soil Physics Group in 2004 as a researcher where he currently works as a core member of a team of scientists, engineers, and technicians to ensure the continuous operation of eight flux-tower stations as part of the Canadian Carbon Program. Nick holds a B.A.(Hons.) in Natural Sciences from New College of Florida and a M.Sc. in Earth and Ocean Sciences from the University of Victoria.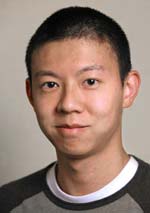 Andrew Hum
Andrew is a research technician in the UBC Biometeorology and Soil Physics Group. He works closely with scientists and engineers to build and maintain research equipment on field research stations as part of the Canadian Carbon Program. Andrew is also involved in projects with UBC Ecohydro and the Soil Water Air Laboratory at UBC. Andrew received his B.Sc (Hons.) in Natural Resources Conservation from UBC in 2006.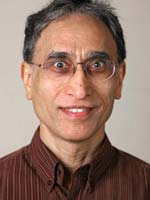 Dr. Rachhpal (Paul) Jassal
Dr. Rachhpal Jassal is a soil scientist with interests in carbon sequestration, greenhouse gas emissions, soil-nutrient-water interactions, and management of problematic soils. He has nearly three-decades of experience in soil science research, teaching and extension, in the UK, Philippines, India and Canada. Since 2002, he has been working as a Research Associate at UBC and is a member of the Canadian Carbon Program. The emphasis of his research is to evaluate the role of environmental variables and forest management on carbon sequestration and soil N2O, CO2, and CH4 emissions, and to understand the partitioning of ecosystem respiration into its above- and below-ground components. Paul is involved in many collaborative studies within and outside BC. He has authored or co-authored more than 80 research papers.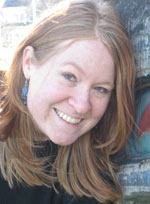 Rachel Strivelli
Rachel Strivelli has a B.A. (2001) from the University of North Carolina at Asheville, United States. She was pursuing a M.Sc. in Soil Science at UBC with Dr. Maja Krzic as her supervisor. Rachel and an amazing team created the Land-Use Impacts Tool, a university-level teaching tool for soil formation and soil quality. In addition to schoolwork, she is the Communications Coordinator of the Pacific Regional Society for Soil Science, President of the BC-Chapter of the Soil and Water Conservation Society, and executive member of the Strathcona Community Garden Society. Prior to her studies at UBC, Rachel Strivelli spent four years teaching in public schools. She consistently studied methods for improving teaching largely through the incorporation of technology, multiple modes of presenting information, and environmental education into the classroom. In addition to teaching, she worked for several farms and experiential environmental education centers in North Carolina, New Hampshire, and Ohio. Rachel plans to combine her teaching skills with her love of soil science, working for public outreach and communications for either land conservancy, environmental or agricultural sectors.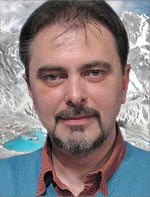 Gabriel Lascu
Gabriel is the coordinator for web/multimedia/ graphic design in the Office of Learning Technology at UBC. He provides project management, leadership, and production expertise in the design and preparation of educational content for the distance courses (illustrations, complex imagery, advanced photo retouching, animated processes for multimedia and web, corporate and promotional materials and directs photo shoots). Gabriel has a background in Fine Arts, Graphic Design, Multimedia, Computer Aided Design, Desktop Publishing and Engineering. He's very passionate about Photography, Digiscoping and Interior Design.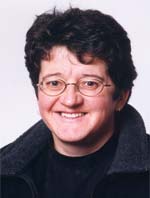 Paula Parkinson
Paula is a research technician and laboratory supervisor in the Environmental Lab in the Department of Civil Engineering. She has a degree in chemistry from UBC and has worked on research in engineering, chemistry and agriculture.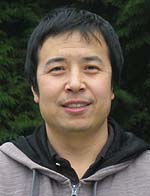 Dr. Yihai (Simon) Zhao
Dr. Yihai (Simon) Zhao is a soil scientist with a focus on forest soils. His professional interests range from developing compaction indicators for forest soil to sustainable soil management. His research activities in BC contribute to linking soil physical and chemical properties to soil compactability and tree growth in local forests. Yihai also has 10 years of teaching and research experience in grassland science in China.